Librarian Job in Forest City, North Carolina : NC 28043
Looking for Librarian Jobs? See currently available Librarian job openings on librarian.jobs.net . Browse the current listings and fill out job applications.
librarian.jobs.net is the starting point for a job search in any librarian job . We provide job resources for Librarian positions throughout the industry. librarian.jobs.net also provides Librarian jobs listings from around the United States. Job seekers can search and apply for jobs in Librarian by either city or state.
librarian.jobs.net is a librarian job search resource for job seekers. Here you can easily find all Librarian jobs, post a resume, and research your career.
Get started on your librarian job search on librarian.jobs.net today.
Field Sales Representative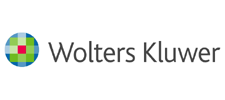 Wolters Kluwer
Sales
Forest City
North Carolina
28043
Field Sales Representative Job Description
Professionals, researchers, students, and information managers in the scientific and healthcare communities rely on Ovid for the information they need to explore a new theory, fuel a new discovery, inform ongoing research, and improve patient care. We provide customized clinical, research, and educational solutions that help each individual and each organization transform information into knowledge.

We are currently seeking a Field Sales Representative for our Ovid business. This position is a work from home role that requires local travel within the designated geographic region of the territory. The Field Sales Representative is expected to work with all levels of stakeholders in institutions who manage or rely on the literature and educational needs that are provided by the spectrum of products and services available from Ovid via annual subscriptions and/or one-time purchases of journals, e-books, databases, and other digital capabilities.

ESSENTIAL DUTIES AND RESPONSIBILITIES

 •Plans, organizes, and implements sales programs for the region
 •Plans and is responsible for achieving sales objectives in the region
 •Regional travel as necessary to achieve sales goal
 •Prepares forecast reports for the region and submits them on a timely basis
 •Manages Hospital and Academic institutions, as well as any other clinical or educational designated accounts in the assigned region.
 •Conducts sales calls, schedules promotional work and tracks sales activities on large complex accounts within the region
 •Maintains existing customer base and develops new business within an assigned region
• Participation in regional and national trade shows, conferences and sales meetings
 •Compiles data on marketing trends, competitive products and pricing and reports to management
 •Maintains and updates sales automation database (SF.com) on a regular basis



Forest City Librarian Job
Field Sales Representative Job Requirements
Education:
• BS/BA or equivalent experience
• MLS/MBA preferred, not required
Experience:
• 1-3 years of direct sales experience
• Previous sales experience in medical publishing is preferred
• Librarian, medical researcher, or other healthcare sales experience will be considered
Other Knowledge, Skills, Abilities or Certifications:
• Excellent presentation, oral & written communication skills
• Ability to interact with all levels of contacts within a customer hierarchy
• Knowledge of information industry and/or e-publishing
• Familiarity with MS Office applications
Desired Experience:
• SalesForce.com or sales automation tools
• Knowledge of education in the medical and healthcare experience is a plus
Travel Requirements:
• Expected minimum weekly travel by car, train or plane of 60%
• Minimum of two annual company sales meetings, with options for regional team sales meetings
• Attend local conferences on an as-needed basis based on location of events
About Wolters Kluwer
Wolters Kluwer N.V. (AEX: WKL) is a global leader in information services and solutions for professionals in the health, tax and accounting, risk and compliance, finance and legal sectors. We help our customers make critical decisions every day by providing expert solutions that combine deep domain knowledge with specialized technology and services.
Wolters Kluwer reported 2016 annual revenues of €4.3 billion. The company, headquartered in Alphen aan den Rijn, the Netherlands, serves customers in over 180 countries, maintains operations in over 40 countries and employs 19,000 people worldwide.
Wolters Kluwer shares are listed on Euronext Amsterdam (WKL) and are included in the AEX and Euronext 100 indices.
For more information about our solutions and organization, visit www.wolterskluwer.com, follow us on Twitter, Facebook, LinkedIn, and YouTube.
EQUAL EMPLOYMENT OPPORTUNITY
Wolters Kluwer U. S. Corporation and all of its subsidiaries, divisions and customer/business units is an Equal Opportunity / Affirmative Action employer. All qualified applicants will receive consideration for employment without regard to race, color, religion, sex, sexual orientation, gender identity, national origin, disability, or protected veteran status.
INFORMATION
For any assistance with your application for this job opening, please call the HR Source at (888) 495-4772 or email
[Click Here to Email Your Resumé]
. TTY is also available at (888) 495-4771
Apply to this Forest City Librarian Job