Librarian Job in Frederick, Maryland : MD
Looking for Librarian Jobs? See currently available Librarian job openings on librarian.jobs.net . Browse the current listings and fill out job applications.
librarian.jobs.net is the starting point for a job search in any librarian job . We provide job resources for Librarian positions throughout the industry. librarian.jobs.net also provides Librarian jobs listings from around the United States. Job seekers can search and apply for jobs in Librarian by either city or state.
librarian.jobs.net is a librarian job search resource for job seekers. Here you can easily find all Librarian jobs, post a resume, and research your career.
Get started on your librarian job search on librarian.jobs.net today.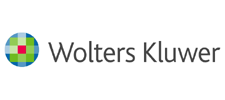 Wolters Kluwer
Accounting
Frederick
Maryland
Account Specialist Job Description
Wolters Kluwer Legal and Regulatory is a leading global provider of intelligent information and electronic solutions in key specialty areas for legal and business compliance professionals, and expert educational resources for law students and professors.

In an increasingly dynamic world, Wolters Kluwer Legal and Regulatory connects legal and business communities with timely, specialized expertise and information-enabled solutions to support customers' success through productivity, accuracy and mobility. Its major product lines include Aspen, CCH, Kluwer Law International, and MediRegs. Its markets include law firms, law schools, corporate counsel, health care organizations and professionals requiring legal and compliance information. Wolters Kluwer Law & Business, a unit of Wolters Kluwer, is based in New York City and Riverwoods, IL.

This position is responsible for handling product, account issues and concerns for our Wolters Kluwer public and academic law librarians as well as corporate customers. These issues can include billing problems, order placement, credit adjustments, subscription adjustments, replacement of missing or damaged products, in-depth research, report creation, account consolidation and other items as requested.

1. Direct contact and responsibility for Wolters Kluwer public and academic law librarians and corporate customers via multiple channels
2.Establish solid team relationship with designated Sales Representatives throughout Wolters Kluwer
3.Work with Accounting, Credit & Collections and Order Entry teams in order to service assigned accounts and facilitate timely resolution of account issues
4.Perform initial and periodic account audits, to include, but not limited to, account consolidation, reconcile return discrepancies, credits, and general account issues
5.Handles Customer Care related issues for all former Bowne Products
6.Establish solid customer relationships by clearing long-standing issues, communicating effectively while researching customer complaints, recognizing trends and taking proactive corrective measures
7.Maintain a high level of quality in work and knowledge conveyed to internal and external customers. Must always meet department standards of KPI's and must consistently meet incentive standards
8.Perform real-time processing of customer requests and follow-up to confirm completion
9.Monitor and report on trends in customer dissatisfaction. Identify areas to improve processes
10.Detect trends in Vista, inbound calls, product issues, and training needs, and escalate to appropriate personnel for resolution
11.Staff the Law Library and Sales Support queues
12.Man the Customer Care, Bookstore, and Audit telephone queues during times of high call volume
13.Respond, research, and follow up complex telephone and mail issues
14.Complete monthly reports as required


Frederick Librarian Job
Account Specialist Job Requirements
Education: High School diploma or equivalent. Some college preferred.
Experience: Minimum of one year experience in a Call Center environment or equivalent position. Should be in current position for at least one year. Background must include prior leadership experience
Other Knowledge, Skills, Abilities or Certifications:
1.Advanced knowledge of Wolters Kluwer tools (Vista, Miser, My Account), processes, paperwork, KLI products and procedures. Basic understanding of Enterprise
2.Intermediate to advanced knowledge of Microsoft Office programs
3.Consistently meets incentive standards for Quality Rate, Noting of Accounts and Call Monitoring scores
4.Excellent proven written and verbal skills. Tact and diplomacy is critical because of the high level of the external customer interactions
5.Proven leadership experience
6.Detail oriented with superior skills in follow-up and problem resolution
7.Proven ability to thrive in a high volume contact center
8.Proven ability to make well thought out decisions
9.Ability to communicate a positive impression of the company under difficult circumstances
10.Proven ability to work with minimal supervision
11.Pro-active in identifying areas of opportunity
12.Ability to multi-task while identifying and maintaining priorities
13.Self-sufficient in handling customer inquiries
14.Ability to forge positive relationship with colleagues
15.Strong organizational skills
ABOUT WOLTERS KLUWER
Wolters Kluwer N.V. (AEX: WKL) is a global leader in information services and solutions for professionals in the health, tax and accounting, risk and compliance, finance and legal sectors. We help our customers make critical decisions every day by providing expert solutions that combine deep domain knowledge with specialized technology and services.
Wolters Kluwer reported 2016 annual revenues of €4.3 billion. The company, headquartered in Alphen aan den Rijn, the Netherlands, serves customers in over 180 countries, maintains operations in over 40 countries and employs 19,000 people worldwide.
Wolters Kluwer shares are listed on Euronext Amsterdam (WKL) and are included in the AEX and Euronext 100 indices.
For more information about our solutions and organization, visit www.wolterskluwer.com, follow us on Twitter, Facebook, LinkedIn, and YouTube.
EQUAL EMPLOYMENT OPPORTUNITY
Wolters Kluwer U. S. Corporation and all of its subsidiaries, divisions and customer/business units is an Equal Opportunity / Affirmative Action employer. All qualified applicants will receive consideration for employment without regard to race, color, religion, sex, sexual orientation, gender identity, national origin, disability, or protected veteran status.
INFORMATION
For any assistance with your application for this job opening, please call the HR Source at (888) 495-4772 or email
[Click Here to Email Your Resumé]
. TTY is also available at (888) 495-4771
Apply to this Frederick Librarian Job